Bath products are recommended for one person per person, healthy and hygienic.
You can also massage while taking a bath. And can be adsorbed on the wall, so you can take a bath and massage the back and the soles of the feet at the same time.
Are you bothered by not being able to clean your back yourself? This goblin product solves this problem very well.
Is it inconvenient to bend over due to obesity or old age?you need it!
PRODUCT DETAILS:
"Stick to the wall and rub your back without asking for help.Cleansing and massage without troubles "
IT'S UP TO YoU TO ENJOY LIFE TO THE FULLEST
IN ADDITION TO THE HUSTLE AND BUSTLE, BUT ALSO NEED THE COMFORT OF THE MOMENT
One cushion, multiple uses, enjoy life. You can massage the back or the soles of the feet.
Product Specifications: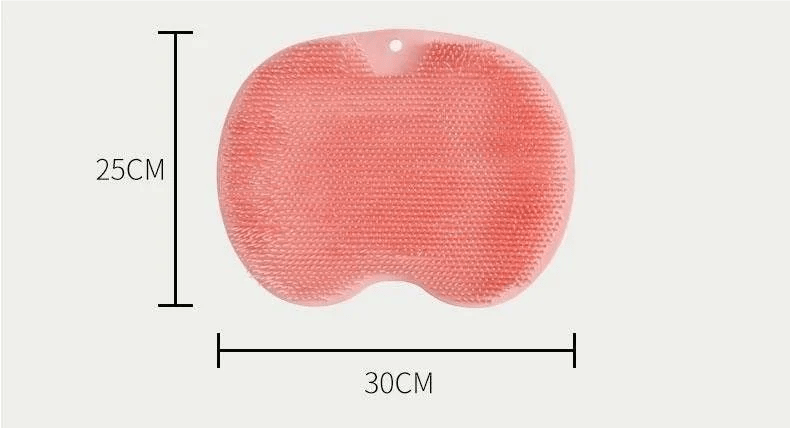 Product Size:9.84in*11.8in
---